Will 5G replace Wi-Fi?
How 5G and Wi-Fi 6 overlap and how they differ
The evolution of the 4G LTE network to 5G is currently under the spotlight. We've all seen the promises of greater speeds and better connectivity for all types of devices and use cases. At the same time, Wi-Fi is also transforming: the move to Wi-Fi 6 (or 802.11ax). Like 5G and LTE, Wi-Fi 6 promises greater speeds, higher device densities, and better battery life for devices on Wi-Fi networks.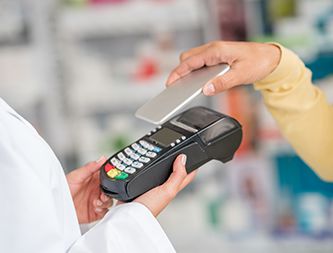 AT&T Business Wi-Fi
Restaurants. Retail. Finance. Hospitality. Use network and business metrics to gain insights into customer preference.
But among all the hype about what new capabilities there will be and what limitations it will surpass, one question has cropped up: Will 5G replace Wi-Fi?
Unfortunately, the answer is not quite so simple.
While 5G and Wi-Fi 6 share certain key technologies, each is better suited to a particular use case.
Share this quote
To find out, read our "Will 5G replace Wi-Fi?" e-book. In it, we dive deeper into the comparison between 5G and Wi-Fi 6 while examining the technology that fuels them. We look at where they overlap and where they differ— their redundancies and how they complement each other. In addition, we delve into findings from our recent research on the use cases for each.

To download the e-book, click here.