Why AT&T is the right choice to migrate 2G/3G IoT devices
The 2G/3G network sunset is coming and bringing new challenges with it
September 2020
The sunset of 2G/3G networks in the U.S. is coming soon, and this poses unprecedented challenges for enterprises who use IoT solutions and must transition to LTE. In addition to cost, considerations like planning, sourcing, design, and deployment are all things that need to be addressed, and these challenges could impact both makers' business models as well as end-users' operations.
Providing some context on how significant the migration of IoT from 2G/3G networks will be, recent research by James Brehm & Associates revealed that more than half—nearly 64 million, in fact—of all cellular IoT devices currently in operation rely on 2G/3G networks. Transitioning IoT solutions from 2G/3G devices to new network technologies can often be more complex than the deployment of a completely new IoT solution. 
The task of replacing IoT solutions and migrating them off 2G/3G networks, therefore, can be challenging to enterprises, but it's necessary.
If the transition isn't done well, enterprises run the risk of their solutions losing connectivity before they have even made the transition. This can mean data and revenue loss, disruptions to business continuity, and reputation damage.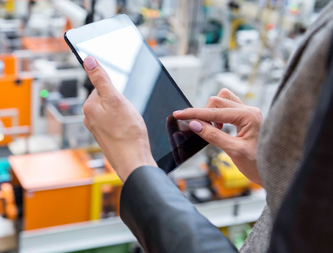 Mobility Services
Device trade in. Connectivity. Apps and services. Empower your teams with solutions that can help you grow your business.
The Challenges Enterprises Face and How They Can Win
Enterprise decision makers must plan and be ready to assess the information they need to meet their migration timeline, allot a budget, select replacement devices, and successfully execute the upgrade. If a company's team isn't fully aware of the details required to successfully migrate their IoT solution and lacks internal expertise, then that company will struggle to effectively meet deadlines, and it may have to deal with potentially costly consequences. 
To start a successful migration plan, enterprises need to know how many IoT devices they have in play and what networks their devices operate on. Unfamiliarity with their devices' location and the choices of replacement devices should be considered unaffordable.
Given that IoT solutions characteristically involve multiple departments, such as accounting, finance, IT, operations, product management, etc., collaboration is vital for a successful migration.  Enterprises need a strong project leader who balances each department's current method of operations with the impact of replacement on internal processes, and internal stakeholders will need to be notified of and brought into the decision-making and planning process.  And if an enterprise uses IoT internally for tasks such as tracking products and measuring company efficiency, IoT solution migrations require careful planning from the outset.
It's worth noting, and speaks to the unique value of legacy wisdom, that many 2G/3G IoT solutions are more than a decade old now, and they generally aren't run by the people who originally installed them. This means that much of generational wisdom and proficiency the original installation team for the 2G/3G devices may have been lost. This leaves such enterprises ill-equipped to determine the obstacles that stand in the way of efficiently migrating IoT solutions from 2G/3G networks to new technology. 
AT&T is one of the few major carriers in the U.S. to have already successfully migrated its 2G network IoT customers.
Share this quote
Experience is critical, not only in implementing a successful IoT solution, but also during network migration. Many 2G/3G solutions grew incrementally without addressing the issues of scaling. The network sunsets mean that the replacement must be done quickly and efficiently. Companies can achieve scale by using systems provided by Mobile Network Operators (MNOs) and Mobile Virtual Network Operators (MVNOs). Experience and the ability to rapidly replace and activate new devices is an important factor to weigh by enterprises as they start considering who they should collaborate with and lean on for guidance.
Working with AT&T
Some U.S. carriers aren't experienced at migrating millions of IoT connections. AT&T knows how to make smooth upgrades that avoid business interruptions. In fact, AT&T is one of the few major carriers in the U.S. to have already successfully migrated its 2G network IoT customers. Working with AT&T will help to ensure high reliability and a ubiquitous network.
In addition, AT&T Professional Services can provide the experience that enterprises may be lacking in bridging the gaps in planning, selecting devices, and executing distribution and installation.
Conclusion
The 2G/3G sunset is coming quickly. Do you have a plan for this transition? Building the right relationship is the most important step in a successful migration. AT&T has the tools and expertise you need to make this upgrade as smooth as possible for you, without interrupting your business operations.
To read about why AT&T has the right experience for your IoT migration from 2G/3G, read complete white paper here.
To learn more about the services AT&T provides to customers facing the sunset click here.