Tips for avoiding COVID-19-related scams
Cyber awareness tips during the coronavirus pandemic
There is never a shortage of people looking to exploit a crisis. Today, scammers are preying on fears surrounding the coronavirus pandemic by using the situation to collect personal information, login credentials, and money.
Messages from these scammers may promise news about a supposed cure, deals on medical equipment, or pleas for charitable donations to needy victims. Or they may use fake websites that ask you to verify VPN or login credentials in preparation for extended work from home.
One wrong click, and you can find your machine infected, your money sent to fake charities, or your personal information stolen. And although the U.S. Justice Department just recently made its first enforcement action against a COVID-19 related fraud case, it's one strikethrough on a growing laundry list of discovered COVID-19 hoaxes and scams.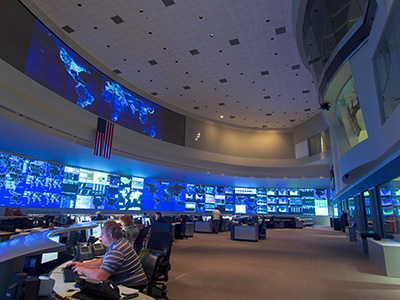 Business Continuity
In the face of unpredictable events, we can help your business stay connected. For additional resources and information, check out our AT&T Business Continuity site.
What can you do to protect yourself?
As with most cybersecurity threats, the most effective tools you have against COVID-19 scams are your vigilance and good judgement. Treat unexpected messages about COVID-19 with suspicion:
Don't click on links or open attachments from unknown senders
Don't share your personal information with total strangers
Don't donate to unknown charities
Remember that it's easy to fake a message from someone you know and trust, so the best way to avoid scams is to visit retail or charity websites directly, using known and trusted URLs. And, if you don't know the person or entity sending the message, your best bet is to avoid the message entirely.
The most effective tools you have against COVID-19 scams are your vigilance and good judgement.
Share this quote
We're in this together – stay vigilant
When it comes to your cybersecurity, it always pays to be extra cautious—especially in uncertain times. Be sure to let your coworkers and friends know about these best practices and say something to a supervisor or IT professional anytime you're uncertain. Discover how cybersecurity solutions and services can protect your business and any other COVID-19 related matters on our Business Continuity site.