The Sunset of 2G/3G Is Coming. Is Your Business Ready?
Learn how this could impact your business
May 2020
Did you know that more than half of the 125 million-plus cellular IoT devices currently deployed run on 2G and 3G networks? And although 2G and 3G networks are rapidly approaching sunset, many of the companies that use these devices are unaware that the network connectivity their IoT solutions use is also rapidly approaching its expiration date, according to recent research by James Brehm & Associates. An alarming 47% of participants in a recent James Brehm & Associates survey, in fact, reported not having been notified by service providers of network shutdown.
The impending networks sunset is presenting major decisions for these companies, and potential data loss, network service disruption, and damage to business processes and continuity, are all compelling risks motivating them to begin planning for migration to 4G LTE, and eventually 5G, solutions.  
In time, the sunset and the changes it is introducing to the telecommunications world can help reduce operational costs for network operators and users as well as free up resources (financial and otherwise) that they may use to invest in initiatives that improve service, spectral efficiency, and network capacity. And for companies whose solutions involve data-hungry applications, network migration can lead to greater bandwidth as well as lower latency and energy efficiency for low-power, low-bandwidth solutions.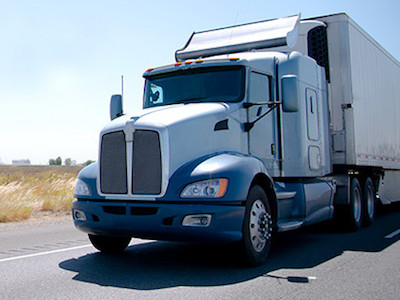 Transportation Solutions
Transportation companies are turning to technology to gain a competitive edge, reduce costs and create new efficiencies.
The number of new connections requiring roughly 1 gigabit/month or more—in other words, large amounts of bandwidth—is nothing to bat your eyes at, to be sure. (Connected cars, video surveillance, and branch office failover solutions all qualify as high bandwidth use cases.) However, approximately 75% of all cellular IoT connections, according to James Brehm & Associates' research, use less than 1 MB of bandwidth per month.
For that reason, U.S. mobile network operators over the past two years have launched Low-Power Wide Area (LPWA) network technologies (e.g. LTE-M, NB-IoT) that have been specifically designed for IoT. The common benefits of LPWA include extended battery life, lower module costs, greater penetration for indoor and outdoor locations, and future-proofed technologies to avoid network obsolescence within the next 10 years.
While the buzz and interest around these low-power solutions has been incredibly high, actual adoption by device manufacturers has been underwhelming, with less than 2 million devices deployed in the U.S. by the end of Q4 2019. We expect that number to change dramatically as chip and module manufacturers ramp production volumes up to capture the majority of the 60+ million 2G and 3G devices that will soon face sunset. 
"Many of the companies that use these devices are unaware that the network connectivity their IoT solutions use is also rapidly approaching its expiration date" - according to recent research by James Brehm & Associates
Share this quote
Why AT&T Business?
AT&T Business is the leading IoT service provider in the U.S. and operates one of the top five global networks, working with over 500 carriers worldwide and providing service in 200+ countries.
With AT&T IoT Professional Service's strategy and business planning, AT&T Foundry's assistance from ideation to implementation, and AT&T Certification Lab's guidance through process of deployment on their network, companies trying to plan their way through the sunset will be able to rest a little bit easier, knowing they are in capable hands. AT&T Business is experienced and prepared to assess your company's migration-related challenges, assist in planning, determine requirements and execute the migration.
Final Thoughts
The success of an IoT deployment is measured by its performance and longevity. In the midst of 2G and 3G sunset, long-term transition plans and migration strategies are vital for enterprise success.  
4G - LTE has become the default standard for wireless communications, and virtually all IoT devices can benefit from services associated with LTE and/or 5G. The network sunset is real and coming faster than you may think—don't let your business get left behind in the dark. Having a solid migration plan now and a well thought-out timeline for completing implementation prior to a service provider's sunset, will aid in mitigating service disruption and preventing blackout. Now is the time to make the change.
To read about the impact to business you will find the complete white paper here.
To learn more about the services AT&T provides to customers facing the sunset click here.