State of the Network: An Introduction to Sunset
November 2020
Introduction & State of the Industry
The sunsetting of 2G/3G networks is forcing companies to confront a difficult reality: either timely replace your 2G/3G dependent IoT devices or fail to act and swallow the losses associated with having let your IoT solution slip into preventable obsolescence. Presented with this challenge, many enterprises may not know how to best proceed. Lack of guidance from services providers who tout new network technologies but neglect to explain how devices dependent on soon-to-be-expired technology can continue to be supported, isn't helping, either. 
Business continuity was cited as the greatest priority by a broad range of different industry professionals in recent surveys conducted by James Brehm & Associates. When business continuity is compromised, productivity can be reduced, customer dissatisfaction may increase, brand reputation might take a hit, and revenue can suffer. Replacing IoT solutions can become expensive considering that it often requires hardware to be swapped out.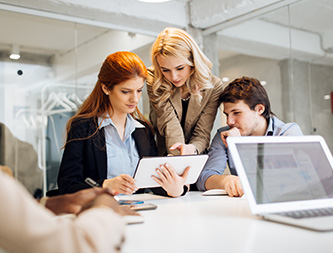 Network Services
Technology is changing rapidly and with that comes higher demands on your network while pushing bandwidth requirements to its limits.
For enterprises that haven't considered migrating their 2G/3G dependent devices over to newer networks, the migration represents a potentially costly and unplanned capital investment. Not migrating early enough (or at all) presents risks of one type (e.g. falling behind the curve, disrupting business continuity, etc.), migration without adequate planning can present another in the form of cyber insecurity. On the other side of migration-planning, cybersecurity risks loom large in the minds of enterprise decision makers. The migration could represent a window of opportunity for hackers to bypass normal security procedures as IoT solutions are being tested and put online. By thoughtfully planning and arming themselves with knowledge, however, enterprises can minimize the risks of inaction/not acting quickly enough as well as the risks of rushing in where others hesitate. The following are five steps enterprise decision makers can take to make to help improve their migration.
The Six Steps Essential to Prepare for Change
Step 1: Conduct a census!
Often an enterprise does not know how many connected devices it has. What are they being used for? Are you using different devices for different applications? An internal audit would clear up these questions and more.
Step 2: Talk to your service provider(s).
Service providers can provide answers to many questions. How many devices are you being billed for? What are their locations? When will the sunset occur? Do you know if they offer any type of assistance or service that would help you in your migration planning and execution? 
Step 3: How do you collect your data?
Understanding the amount of data produced and transmitted by your IoT devices is important for selecting your next device and in order to control costs associated with migration. 
Step 4: Can you improve your solution(s)?
Technology changes so fast that it's time to think about how your solutions can be improved. Are there new solutions you could be using to improve your business operations? Are your existing solutions giving you everything you need to know? 
Step 5: Are you giving yourself enough time?
Develop a migration plan that allows you enough time to implement a new solution before the network sunset occurs. You can't form an effective project if you don't understand the process and the resources it requires. Do you know how much time each step of implementing a new solution should reasonably take? Do you know how readily replacements for your devices could be obtained? 
Step 6: Determine the skills gap.
Moving from preparation to execution requires companies to consider how to maintain business continuity while replacing legacy devices.
For enterprises that haven't considered migrating their 2G/3G dependent devices over to newer networks, the migration represents a potentially costly and unplanned capital investment.
Share this quote
And this leads to our last piece of advice, which isn't a step in and of itself, but a principle that becomes particularly true in situations like these. When you don't know, ask!
Closing the skills gap by yourself could be a task too daunting for most companies, and that is why "work smarter, not harder" is the best option when it comes to planning their 2G/3G migration. Delegating and reaching out to better equipped professional services can provide access to much-needed expertise as well as help to reduce costs and minimize risks associated with this critical transition.
Working with AT&T
AT&T, the leading IoT service provider in the U.S., successfully migrated its  customers' 2G devices in 2016 and stands apart as the one of the few companies in the US to date to have successfully and fully migrated all of its  own 2G devices off of the 2G network.
The ability of AT&T to execute comes from the resources it brings to bear, e.g. robust APIs for developers and enterprises, strategic IoT relationships, and experience with vertical applications. And AT&T Professional Services can help you assess your business's situation, formulate a plan and execute it with you to maintain the continuity of your business.
Conclusion
The 2G/3G network sunsets by U.S. carriers are imminent and a direct threat to the devices and data generated and collected in the IoT industry. Delays by enterprises in making network decisions and migrating their legacy IoT devices should be avoided.  Given the timelines publicly stated and the measures and steps you need to take in order to have a successful transition, having a knowledgeable, experienced guide to help you prioritize tasks and set milestones could make a huge difference. This is an exciting time—one rich with opportunity. There's no time to waste. AT&T is ready to assist you through this critical transition and is well positioned to lead you to success. Act now.

To read the whitepaper in full please click here.

If you want to know about AT&T sunset solutions click here.