Overcoming network challenges in Retail during COVID-19
What we're hearing from the retail industry—and our advice for adjusting to the new work environment
In our recent and ongoing discussions with retailers, we've heard that many currently need or anticipate the need for expanded technological support and network capabilities. Here are some current challenges and possible ways to overcome them.
CHALLENGE: Cybersecurity
ADVICE: There is concern about cyber criminals attacking as retailers increase the number and scale of connections. You can check with cybersecurity consultants, who can help you assess your evolving network configuration. Also, any cybersecurity process that you can automate will alleviate some of the burden on your IT team.
CHALLENGE: Bandwidth
ADVICE: Due to increased network volume from customers and employees working remote, retailers are experiencing increased bandwidth requirements, increased latency and crashes, and restricted or problematic access to critical apps; they want to add bandwidth, especially at hub sites. Software-defined network and virtualization technologies can enable you to dial up bandwidth on demand to multiple sites. You can efficiently scale the network requirements quickly to help with increased traffic and other network-related stress.
CHALLENGE: Collaborating more with remote colleagues
ADVICE: Equip remote workers with enhanced collaboration tools and highly reliable mobile connections, so teams can group text, set and send alerts, have video and audio conferencing, and share access to files on the go.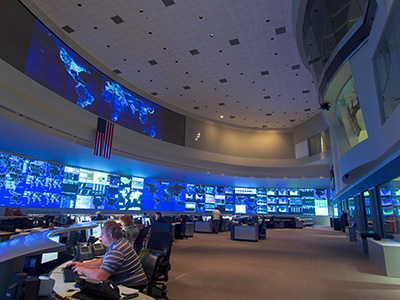 Business Continuity
In the face of unpredictable events, we can help your business stay connected. For additional resources and information, check out our AT&T Business Continuity site.
CHALLENGE: Contact center volume
ADVICE: Increased contact center volumes from customers is causing issues on redirecting calls and remote forwarding. Omnichannel contact center solutions that employ artificial intelligence and machine learning can streamline routing and responding. They also allow your customers to transition across channels without requiring them to restate their issue or resubmit their authentication details at every new engagement.
CHALLENGE: Training on new digital tools
ADVICE: Many are concerned about helping employees to get up to speed on new digital tools for ordering and provisioning. Business solution providers typically have professional services in place you can engage for help on training. If you've just purchased a new service or solution, check to see what training comes as part of the package.
CHALLENGE: Home connectivity for remote workers
ADVICE: Broadband is a shared medium that may not be enough to support access to the critical resources your company maintains. For those roles that need higher performance assurance, moving to fiber services at home may be a solution.
We are committed to serve
The work we do is critical to millions of people and companies around the world, and we're committed to being there when our customers and colleagues need us most. If you'd like to know more information about how we're responding, how our network is performing, or our business continuity plans, please visit Our Response page.
Please know that we are always dedicated to helping you—and we're taking even more steps to help during this extraordinary, heightened time of need. Please reach out if you need any services or devices to help your organization, or if we can help answer any questions. By pulling together, we can help and support as many people as possible.