Omnichannel advances the manufacturing experience
Building a better experience for suppliers, distributors, and sellers through an omnichannel contact center
If only two words were used to characterize what's critical to the success of modern manufacturing companies, they would be 'efficiency' and 'experience.' Efficiency has been the industry mantra since Henry Ford created the first large scale production line, but the notion of the customer 'experience' is a more recent concept.
Joachim Lang, the director-general of Germany's BDI industry federation neatly described the realities for manufacturers around the world when he said: 'When we sell a piece of machinery today, we don't just sell the product. We also sell services, data, and maintenance.'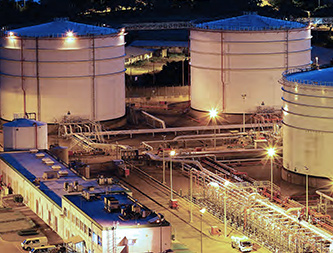 Manufacturing Solutions
Industry 4.0 technologies help manufacturers save money through better inventory management, improved asset utilization, and optimized production planning.
Seventy-three percent of customers for manufactured goods say the ability of the manufacturer to provide personalized care influences their loyalty. Along with the rise of the Internet of Things (IoT), we're seeing more items and devices come with existing service and maintenance elements.
While efficiency is driven from within, the customer experience is outward facing. But when you connect people, processes, and information that flow between them, continuous improvement, competitiveness, and market advantage can become increasingly sustainable. Making those connections means placing the contact center at the heart of a manufacturing enterprise.
Creating a seamless experience for customers
A fully integrated, data-driven omnichannel contact center, enables manufacturers to host multiple communication channels on a single platform and deliver the breadth and depth of customer insight and operational intelligence necessary to enhance manufacturing strategy and output. For customers, retailers, distributors, and suppliers, it means a virtually seamless experience, regardless of the path taken. Across nearly every touchpoint, the value chain and customer, benefit from a truly 'joined-up' experience with contact center agents who can integrate real-time data with accurate and highly responsive service and support.
The case for an omnichannel contact center is powerful. However, it appears that many manufacturers have not completed the transformation to a fully integrated, data-driven omnichannel contact center operation. While data, decision-making, and siloed control of key channels are contributing factors, it's easy to see why some manufacturers find the idea of migrating to an omnichannel platform a daunting prospect—despite the rich rewards.
Making those connections means placing the contact center at the heart of a manufacturing enterprise.
Share this quote
Finding the right solutions for manufacturers
With challenges such as legacy infrastructure, CRM integration, and Unified Communications to consider, the task of moving toward omnichannel demands a hybrid set of skills, insights, partners, and technologies to be successful.
With over 30 years' experience working with contact center executives, AT&T can help manufacturers transform the continuum of manufacturing with edge-to-edge technologies, the right vendors, and the right strategic operating model to deliver an integrated, omnichannel customer experience across the entire enterprise.