Join us at the AT&T Business Hackathon with Magic Leap
Do you have the next big, innovative idea? Meet us at the AT&T Foundry in Plano, TX, September 27-29
Revolutionary technology breakthroughs don't happen by accident. At AT&T, tech innovations are the result of years of experience listening to and advising our customers on solutions to meet their toughest business challenges. And when they have ideas, we help bring them to life.
AT&T collaborates with visionaries, engineers, designers, developers, and technologists every day at 6 AT&T Foundry centers around the world to build future-looking technology. We help startups, customers, and industry leaders ideate and create projects across virtually all industries. Our end goal is to generate value for our customers to accelerate growth. Our prototyping process is collaborative from start to finish.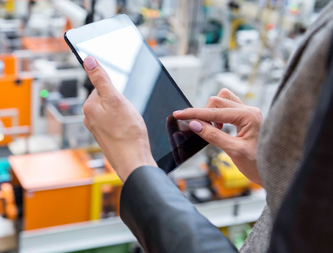 Mobility Services
Device trade in. Connectivity. Apps and services. Empower your teams with solutions that can help you grow your business.
Do you have the next big, innovative idea? At the upcoming AT&T Business Hackathon with Magic Leap, teams of XR and 3D developers, designers, and technologists will congregate at the AT&T Foundry in Plano, TX, to form, discuss, and submit business applications for 5G and Spatial Computing. Our technology participants Ericsson, Ciena, NCR, Equinix, and Viacom will be on hand to discuss solutions with innovators. Bring your idea and compete!
Three winning teams will receive monetary prizes and a Magic Leap One device (a $2,295 value). The grand prize winner will also be invited to attend the AT&T Business Summit, November 4–7 in Dallas, TX.
Spots for the Hackathon are filling up fast. Learn more about the upcoming AT&T Hackathon with Magic Leap, and apply today.