If a natural disaster strikes, is your business ready?
Introducing the new AT&T Disaster Preparedness website
Every year, thousands of businesses incur substantial losses because of natural disasters. These losses include not just physical damages, but power outages and abrupt system failures that can corrupt data, erase records, and bring operations to a standstill. You can't control fires, floods, tornados, or earthquakes. But you can make a plan to help protect your business before these events occur.
AT&T has created new resources and tools to help you plan for natural disasters before they strike.
Introducing the new AT&T Disaster Preparedness website, with invaluable planning tools and resources to help you prepare now for future disasters. Learn how to:
Activate emergency workforce alerts to reach employees when communications go down
Help keep critical business applications running when systems are interrupted or fail
Back up your data and recover services after a disaster
Put a plan in place to help guard your network from security threats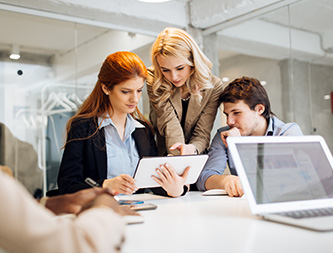 Network Services
Technology is changing rapidly and with that comes higher demands on your network while pushing bandwidth requirements to its limits.
Prepare ahead for seasonal disasters
Floods: According to the NOAA's Climate Prediction Center, the April to June period in the U.S. will see above average precipitation in the majority of the country, increasing the flood risk. Major or moderate flooding is forecast for 25 states. Paying close attention to this type of report can give vulnerable organizations time to implement a disaster plan and may afford you extra time to evacuate or even move inventory or equipment to safe storage on higher ground.
Tornados: Tornado season usually refers to the time of year the U.S. sees the most tornadoes, which varies slightly by region. Prior to tornado season, make sure your staff is trained on evacuation plans and your disaster plan for business continuity. Test your failover systems and emergency communication plans.
Wildfires: Government organizations publish predictions on the seasonal severity of wildfires. Newsweek reports that "The National Interagency Fire Center releases updated forecasts for the season each month on the first of the month." These outlooks predict the threat level posed by wildfires and can help organizations determine whether to implement more robust countermeasures and failover backups ahead of seasonal threats.
Plan for non-seasonal disasters
Earthquakes: Earthquakes can strike at any time and don't adhere to seasonal patterns. Organizations residing in regions with historically high numbers of earthquakes and along fault lines—such as California and parts of Texas and Oklahoma—shouldn't wait for a catastrophic event before outlining preparedness plans. Once the plan has been created and tested, you should review or audit the plan regularly to update information and needs.
AT&T is experienced in strategies and tools to help you plan ahead for natural calamities to help protect your business.
Learn more disaster planning strategies
AT&T Business has extensive experience consulting with organizations on how to prepare for natural disasters. From data recovery and evacuation protocols to hardware protection and crisis management strategies, AT&T is experienced in strategies and tools to help you plan ahead. Our new AT&T Disaster Preparedness website can help you with your preparation and response planning for natural disasters, so you and your employees can get back to business as usual when you need to.