How COVID-19 has amplified the risk of financial fraud
Increased fraud risk has financial services providers rethinking infrastructure, controls, and plans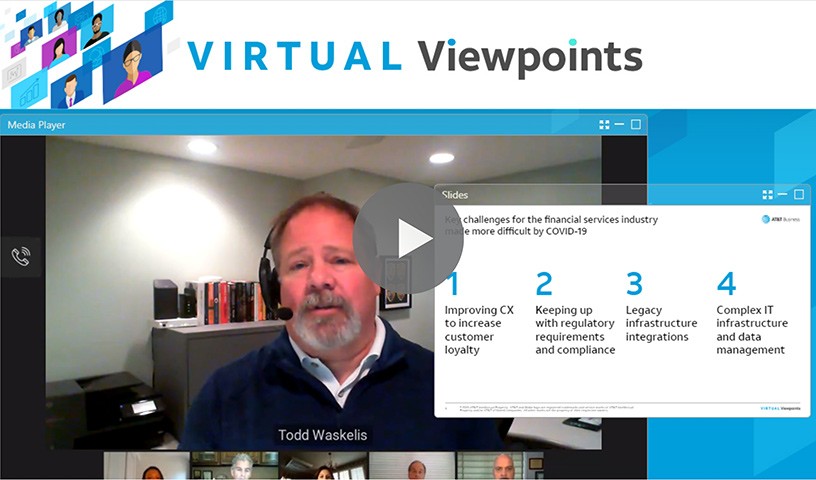 In this on-demand webinar, cybersecurity consultants Bindu Sundaresan, Derrick Johnson, and Todd Waskelis discuss the evolution of fraud and other cybercrime threats since the COVID-19 outbreak, and talk about the counter-response needed from CIOs, CISOs, and other security experts. Steve Moser also provides a behind-the-scenes look at related intelligence data during a virtual tour of the AT&T Global Network Operations Center (GNOC).
Attack vectors are increasing, and FIs need updated strategies as they prepare for the "next normal." Even before COVID-19, 47% of industries experienced fraud in the previous 24 months, with an average of six incidents per company. Financial providers were the primary target, with customer fraud cases outpacing cybercrime, asset misappropriation, bribery, and corruption.
According to AT&T Cybersecurity Consultant Bindu Sundaresan, "failure to address cyber-risk invariably leads to fraud." The threat landscape has changed significantly as COVID-19 has altered the risk profile by extending the attack surface. There is now an increasing risk of financial crime, "increasing exposure to all kinds of attacks, ranging from authentication to human error."
Sundaresan also talks about the three-fold threat landscape (increased threat activity, vulnerabilities of the remote workforce, third-party risks), as well as the intersection of cybercrime and fraud. "Traditionally in financial services, fraud and AML (anti-money laundering) operations have not been included for a remote workforce. We are seeing financial firms scrambling to facilitate this, while at the same time managing and addressing cyber-risk."
Her advice? "Have your fraud department and your security teams work together; you can get a lot of insights from the data that you are both collecting."
Identity theft and account takeover are also discussed as specific trends that take advantage of the disrupted routines of financial services consumers. AT&T Cybersecurity Consultant Derrick Johnson cites the recent 42% jump in the number of devices connected to corporate endpoints and the implications for Zero Trust. "The workforce that's traditionally in [office] buildings has exploded out into homes… this is really where Zero Trust can significantly help reduce risk, but it can't only be applied to the remote workforce."
Additional takeaways include:
Best practices for managing your altered risk profile
Practical "cyber-hygiene" across your organization
How to sabotage your Zero Trust efforts
Watch the full webinar, browse other "Virtual Viewpoints" in this series, or email g06999@att.com to schedule a virtual briefing if you'd like to dialog directly with AT&T Cybersecurity professionals.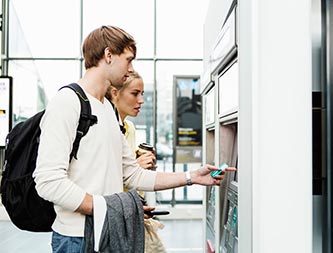 Financial Services
Inspire renewed loyalty, streamline operations, and position yourself to outpace competitors with integrated, data-driven solutions.