Make your virtual registers RING this holiday season!
Don't miss the "e-Commerce and Marketing for the Holidays" tips to make the most of your online presence.
The holidays will be here before you know it, so now's the time to prepare. Whether your business already has an online presence, is just starting with e-commerce, or you're embarking on a completely new virtual business, we're here to help you get ready for increased internet sales this holiday season.
There's a lot to do, so to help you get started, our Going Virtual Playbook, which includes chapters outlining how to take business functions virtual and help your business get ready for the holidays while continuing to thrive in the new year, is available to you.
In the playbook, topics like creating an e-commerce-ready website, showcasing your products, setting up highly secure payments, and much more are discussed. For this article, we consolidated this information and cover the most important things you'll need to know!
Set up for e-commerce
The first step is preparing your business for e-commerce. Here are some basics to know:
Register a domain name
Choose a website platform
Design your site to provide an optimal customer experience
Add compelling content
Make sure your site is mobile-ready
We'll walk through each of these to help you get started.  
Register a domain name
A domain name is your internet address, typically ending in ".com", ".org", or ".net." Registering a domain name is the first step in creating your online business presence. You'll need to make the most of your domain name and create one that's short and simple, while targeting local markets. A good domain name will work for your business well beyond the holidays, when business is typically more robust, into the sales quarters that follow.
Choose a website platform
A website platform allows you to easily manage your website, marketing, and sales. It is the virtual home base for your business. This important step is not as hard as it sounds–if you prepare. Just answer some questions about what you need in a website and your answers will point you in the right direction. For a list of these questions and much more, be sure to refer to the Going Virtual Playbook, a step-by-step guide to taking your business virtual.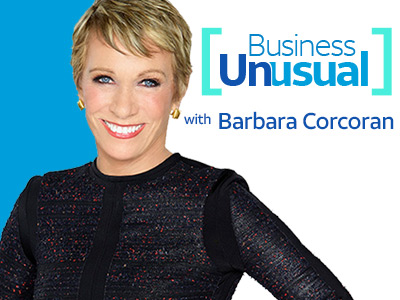 Why should you take your business virtual?
Removing complexity and providing the tools you need to drive your business through recovery and beyond.
Design your site

It takes 50 milliseconds for visitors to form an opinion about your website,[1] so it's essential that your site is visually appealing and easy to navigate. Whether you design your own website or hire a professional, there are a few fundamentals to consider.
First, you'll need to focus on the site layout. Your homepage should be clean, eye-catching, and straightforward. Next, create a product or services page that defines what you offer and explains why customers should buy from you.
Your business story page is a great way to help build a relationship with customers. It's typically personal and more informal. You'll also need a page devoted to contact information, so it's easy for customers to reach out to you.
It's important to learn how to design these pages to optimize your business and drive sales!
Add content and get mobile-ready
Next, you'll need some great content. Examples include well-written text and high-quality images and video, all of which should incorporate your brand look, feel, and voice. And you don't have to create it all yourself—you can add sourced content if you have the third-party approval to use it. Finally, your website should be mobile-ready, so customers have a great experience browsing, whether they're using a larger desktop computer or a smaller mobile device.
Maximize your virtual marketing campaign
How can you drive online traffic to your online store? There are four ways to reach your target customer:
Social media marketing
Email marketing
Virtual events
Pop-up stores
Check out these tips to make sure you're getting the most out of your virtual marketing campaign.
Social media
It's important to remember that 70% of the U.S. population has at least one social media account.[2] As such, social media is a powerful tool that can do more than just help your customers locate and contact your business. Your marketing campaign should boost your presence on social media platforms to generate awareness, connect with your audience, and increase sales.
Here are five steps to help you establish a strong social media presence:
Develop a social presence
Understand social platforms
Create content
Expand audiences
Measure success
Whether your business already has an online presence or you're embarking on a new virtual business, we can help you prepare for increased internet sales this holiday season
Share this quote
Email marketing

Whether you want to sell a product, share news, or tell a story, email marketing is an effective way to convert prospects into customers or loyal fans. A successful marketing campaign includes creating an email list, choosing an email marketing service, building an email marketing campaign, and measuring your performance. Common statistics used to measure performance include the number of potential customers who opened the email and how many of those clicked on the links in your message.
Virtual events
There's a lot that goes into having a successful virtual event. Virtual events can be live or pre-recorded, based on your goals. Planning a virtual event includes determining the type of event to have, preparing the right technology and equipment, creating engaging content, and promoting your event.
Pop-up stores
Pop-up stores are temporary retail locations that can help your business increase brand awareness and engage with customers. Because pop-up stores are short-term commitments, they're a good way to test the viability of your physical store or booth.
For more details on taking your business virtual, open the Going Virtual Playbook.
¹ Peep Laja, "First Impressions Matter: Why Great Visual Design is Essential,"Sept. 25, 2020 CXL
² "15 Reasons Why Marketing Through Social Media is a Must for Every Small Business," Splendid Media Ltd, Nov. 13, 2018