5G: The next retail revolution
5G, the fifth generation of cellular technology will be fast – but it's not just about speed. 5G can potentially help retailers create immersive, personalized shopping experiences that help boost brand loyalty.
The brick-and-mortar store is central to the omnichannel strategy, providing a venue for unique, memorable in-store encounters with your brand. Imagine virtually clothing a customer in your latest fashions, while near-real-time data capture and processing allows you to learn more about their shopping behaviors to better predict their preferences.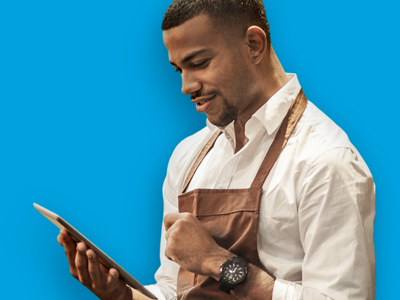 5G: The next retail revolution
5G is more than speed—it's an entire experience. Unleash the full potential of your retail business with the next generation of mobile networking.
Across the industry – hotels, grocery, and restaurants, too, will see the 5G revolution unfold with potential benefits such as better data capacity and ultra-high speeds, massive device connectivity, autonomous robotics, and artificial intelligence to streamline operations.

Our 5G: The next retail revolution eBook shows retailers how this exciting wireless network evolution could revolutionize your business – and how you can start preparing for the future. Learn more about how AT&T can support your business.