5 key benefits of cloud mobility
Maribel Lopez is the CEO and mobile market strategist for Lopez Research, a market research and strategy consulting firm that specializes in communications technologies with a heavy emphasis on the disruptive nature of mobile technologies. AT&T has sponsored the following blog post.
Telecom providers are reporting record sales for smartphones and tablets. AT&T added almost 500,000 business phones in the last quarter (excluding connected device).  With such compelling devices bought on a daily basis by consumers, there are countless articles discussing the consumerization of IT.  Bring your own device (BYOD) is a hot topic with every IT leader. While some are fighting the tide, most companies are wrestling with the question of how to support and manage a wide variety of devices that will include both corporate and employee-owned devices.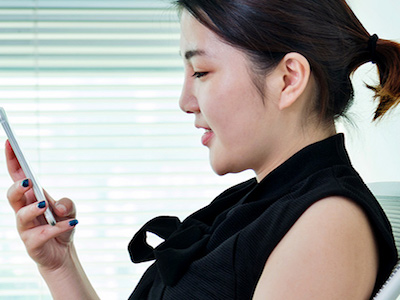 AT&T Mobility-as-a-Service
Learn how your business can customize mobility projects with future-ready mobile solutions.
Like the mobile device and application landscape, the mobile management landscape is also rapidly evolving. There are several components of mobility management, including mobile device management, mobile app management and mobile security. The number and depth of the components included in any solutions vary by vendor.
There are numerous vendors and several deployment mobiles including on-premise, full cloud and hybrid deployments.  One overlooked approach to a company's mobility woes is a cloud-based mobility management services. Cloud based mobility management can provide several benefits, including:
Rapid deployment.  It can take a business weeks or months to role out an MDM system. Cloud-based solutions can be activated within hours. It allows you a company to rapidly deploy policies and control access with simple-click configuration and provisioning.
Flexible expense management. In most cloud-based models you pay nothing up front and pay predictable monthly service fees. Cloud models allow you to scale at your own pace the service as your business grows. If a company wants to roll out management to 50 or 500 employees at one time, it takes the same amount of IT resources and can be accomplished in the same time interval.
Device diversity.  Today, many businesses supporting RIM's Blackberry operating system and adding basic management for Apple's iOS devices. However, it's guaranteed that a company's employees will be considering other operating systems such as Android and Windows Phone. A cloud based management solution will support all the operating systems.
One console to rule them all.  Once you decide to support multiple operating systems, you'll have multiple consoles.  You can get a unified console view with an on-premise MDM (Mobile Device Management) solution but not until you decide to roll out the solution. With cloud mobility management, you can support iPhones and iPads on one console today and use that same console to support Android devices and whatever else comes down the road.
Near Zero-day updates.  The OS landscape changes quickly. If you own your mobility management solution, you're in charge of updating it each time a new version of an OS rolls out. Generally, IT staffs are weeks behind in supporting the newest releases of an operating system. Cloud-based providers have the service updated almost immediately. So if an employee buys a new Samsung Galaxy Note or iPad 3 on the day it arrives in the store, you can support it.
The cloud based management space is growing. Cloud mobility, like the on-premise MDM market, doesn't have a standard set of feature across vendors. This means you'll still have to evaluate which are the most important features for your company today. Are you looking for consistent device security? Are you looking for a more comprehensive suite with mobile application management capabilities? This should be part of your consideration for either an on premise or cloud-based solution.
In essence, cloud mobility management will allow IT departments to focus its resources on defining what business processes and applications need to be mobilized.