3 steps to support an efficient mobile workforce during the coronavirus pandemic
See how your business can stay connected in unprecedented times
Literally within days of the news that the coronavirus, or "COVID-19," was spreading globally, businesses around the world responded by sending their workforces away from headquarters with directions to work from home. While people in the United States suddenly found themselves setting up their "new normals" – with kids at home in online schools, retail shops temporarily but indefinitely closed, and "social distancing" in full effect, companies quickly focused their attention on how to maintain business continuity with the shift of the workforce going remote. Among the list of things to care for? Making sure employees had mobility solutions to support them at their homes with the same level of effectiveness as while working in their corporate offices.
Today's technology has already helped professionals move from the traditional office landscape to working remotely. But now that entire workforces are required to work from home—and with no clear end date in sight—businesses need to make sure employees have what they need to carry on business as usual, in spite of the incredibly unusual circumstances.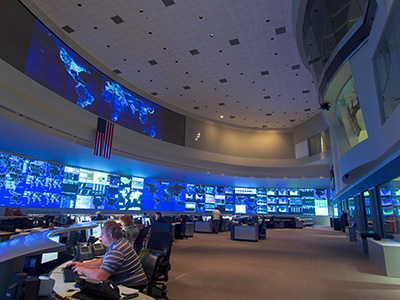 Business Continuity
In the face of unpredictable events, we can help your business stay connected. For additional resources and information, check out our AT&T Business Continuity site.
Here are 3 steps your company should consider to support and enable a more efficient and mobile workforce during the coronavirus pandemic.
1.  Make sure employees can get the most from their mobile connectivity

Ask yourself: "What kinds of devices are my employees using? Is their home internet reliable? In what environments do our remote workers often find themselves? How high are our security concerns?"
The answers to these questions are crucial when providing remote access services. A trusted advisor can help implement a remote access service plan perfect for your business and employees. This often involves implementing a wireless or mobile broadband solution with robust cybersecurity measures in place.
2.  Equip your teams with the right tools and applications

With your architecture in place, you'll need to consider how your workforce will use their mobility solutions to continue working while at home. What tools and apps would make their jobs easier and more efficient while working in home offices?
One of the most important tools for remote employee support is a remote access virtual private network (VPN). A VPN provides highly secure access to critical business applications on a private server to users regardless of location, access type, or device. It makes business resources, otherwise isolated to your on-site network, accessible via remote users' internet connections, effectively bringing the office into their home.
Communication tools such as voice and video collaboration or messaging platforms are also vital. In a situation where you can't just walk over to your coworker's desk for an immediate need, instant messaging platforms and collaboration tools maintain that level of efficiency and urgency. Cloud-based platforms that offer a suite of tools are a comprehensive solution for remote communication and collaboration.
Companies need mobility solutions to empower their workforces to perform at home with the same level of effectiveness they showed while working in the office.
Share this quote
3.  Protect your investment with data security
While the benefits of having mobile solutions are substantial, a mobile architecture can be complicated, taxing, and ever-changing. And that, without the added stress of having to send everyone home at once! When it comes to your cybersecurity, the same access and security privileges that work on-site may not support your remote employees. This is even more critical as scammers are starting to use false COVID-19 claims in order to collect information from employees.
Cloud-based cybersecurity measures such as a secure web gateway, virtual firewalls, or a threat detection platform extend the reach of your security precautions. These solutions help fill the gaps created by the expansion of your network and provide unified protection against web-based threats for office and roaming users.
Do you need help supporting your mobile workforces? We are here.
As the COVID-19 situation unfolds, CIOs and IT staff must continue to help employees stay productive while in this new work-from-home model. We can help you adopt and roll out a solution that considers the connectivity, efficiency, and security of your remote workforce.

For more information, visit our Business Continuity site.