The 3 stages of IoT adoption in manufacturing
A survey of industry leaders reveals key steps for creating the factory of the future
Adopting new or improved technology can seem like—and be—a daunting task. And rather than making a plan to move forward, it's easy to get caught up in the analysis paralysis of internal politics.
For manufacturers, this can include internal players of the floor operators and managers who are on the front lines of day-to-day operations, IT who oversees the tech show, and executives who have overall objectives for the business.
A little simplification is in order to at least begin to have the conversation for IoT adoption that can help all stakeholders meet their goals.
AT&T Business collaborated with Connected Manufacturing Forum and WBR Insights to survey 100 manufacturing industry leaders and explore how manufacturers perceive IoT, other technologies, and "factory of the future" models.
This infographic illustrates how manufacturers are approaching IoT adoption in their business.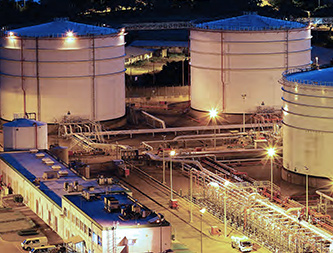 Manufacturing Solutions
Industry 4.0 technologies help manufacturers save money through better inventory management, improved asset utilization, and optimized production planning.