Debunking the (nearly non-existent) retail apocalypse
Like most wild rumors, this one began innocently enough
While there's no widespread Retail Apocalypse as many feared, retailers may still face challenges in the world of the highly connected consumer. These six steps can help you overcome the roadblocks:
Make shopping an experience: Want customers to converge on your stores? Give them compelling reasons to close their laptops and come in. Start with smiling, customer-centric service and an ambience that's inviting.
"Out of stock" is out of the question: There's a 1-in-4 chance you don't carry an item that a shopper seeks. Technologies like RFID and image recognition can right-size inventories — and free up associates to provide customer-centric service.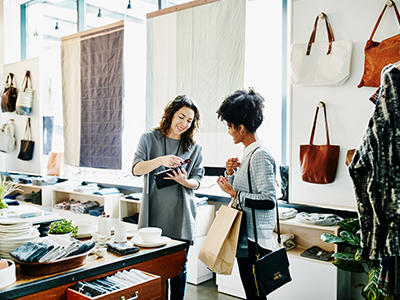 Debunking the (nearly non-existent) retail apocalypse
If you sell discounted fashions, groceries and home goods in volume; lumber, paint, and power tools; or serve quick, casual meals – relax. The much-feared Retail Apocalypse isn't coming to get you.
Be a better consumer (of IT): Spending 2% of last year's revenues on this year's IT? Leading retailers have jettisoned that formula, and now spend up to seven times more than their weakest (not their strongest) competitors.
Jump into the cloud: It's the shortest step to transforming your operations, giving a single, unified view of your inventory and your customers. Last year, the cloud figured in 34% of all retail spending on software.
Get mobile: Your customers are mobile, and (surprise!) so are top retailers. Their associates are 150% more likely to use mobile devices to close sales and 250% more likely to use them in other tasks.
Follow the retail leaders: Compared with the competition, the leaders make IT transformation a higher priority by 135%. Lower supply chain costs are 145% more important. And at 194%, associate training tops everything else.