Talk and text
Use Wi-Fi Calling to talk and text over an active Wi-Fi connection. Wi-Fi Calling lets you talk and text from indoor locations where it's hard even for a strong cellular signal to reach. Wi-Fi Calling can be used in the domestic coverage area, and from most international countries. TTY limitations for 911 calls.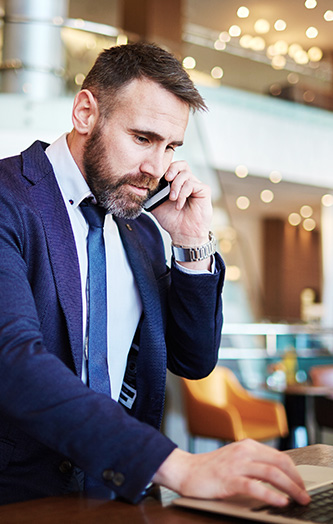 A new way to keep the conversation going
Wi-Fi Calling is easy to set up and use. Once enabled, Wi-Fi Calling works automatically.
Domestic coverage area (U.S., Puerto Rico, and U.S. Virgin Islands): connects when wireless network coverage is weak or unavailable.
Outside of the domestic coverage area: connects anytime you connect to a Wi-Fi network.*
It works with your AT&T mobile number and compatible device—no new number or app required.
*Use of Wi-Fi Calling may be restricted in some countries