SD-WAN Work From Home
To help organizations quickly empower their remote digital workforce, AT&T is introducing our SD-WAN Work From Home offer. For customers wishing to trial SD-WAN, AT&T is offering a 60-day no cost trial* which provides end-user hardware and hosted services.

*Available to new SD-WAN customers only; billing commences after 60-day no cost trial if not terminated. Trial agreement must be signed by September 1, 2020.
Feature
Details
Offer details

60-day no cost trial
Minimum of 5 units and up to 50 units per customer
VMware 510/510 LTE device with Premium license supported with zero touch set up
Speeds of 10M and 30M
Us only
12 month term (after 60-day trial period)
Self or remote tech guided install

Additional features

Cloud gateway access
Professional support, provided by VMware, of up to 6 hours
Hosted VMware SD-WAN Orchestrator
Hosted VMware SD-WAN gateway
Highly secure connectivity to the Enterprise Data Center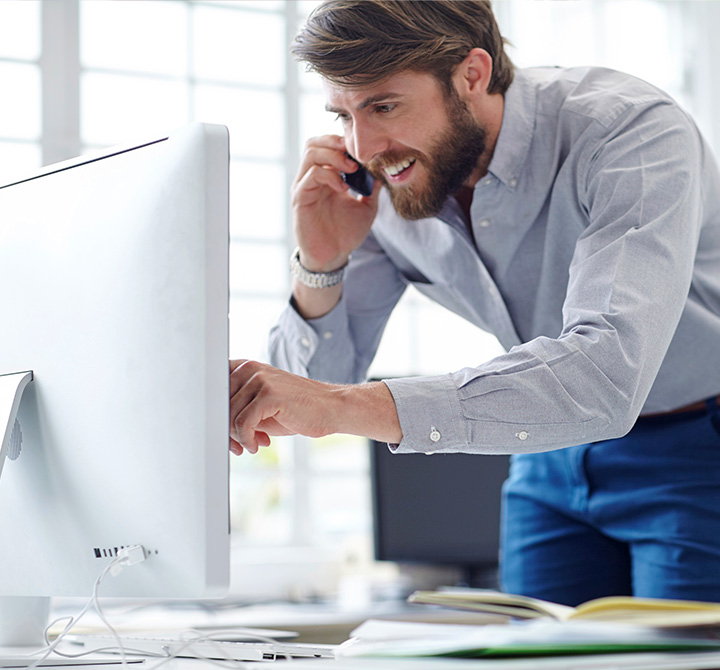 AT&T SD-WAN Work From Home
Provides one of the fastest and easiest ways to stand up and manage a home office by reducing provisioning and deployment time from days to potentially hours. Business quality from the home is critical in empowering employees to continue to carry out business activities while working remotely. SD-WAN Work From Home utilizes VMware's industry-leading WAN edge service for both branch and at home users. Employees stay connected to their coworkers and customers over a link without compromising the quality of experience. This is coupled with defined performance for SaaS, UCaaS, VoIP and VDI for applications such as Microsoft Office 365, Zoom Meeting, Vonage, Ring Central, and more. AT&T Wireless Broadband also offers business critical data connectivity options  to support remote workers.  
Learn more about SD-WAN
Request info
To get sales help from a Business Solutions specialist, please complete this form.
Your feedback will help us to improve AT&T Business so you continue to have a great experience when visiting us!
This survey is conducted by an independent company ForeSee for AT&T.