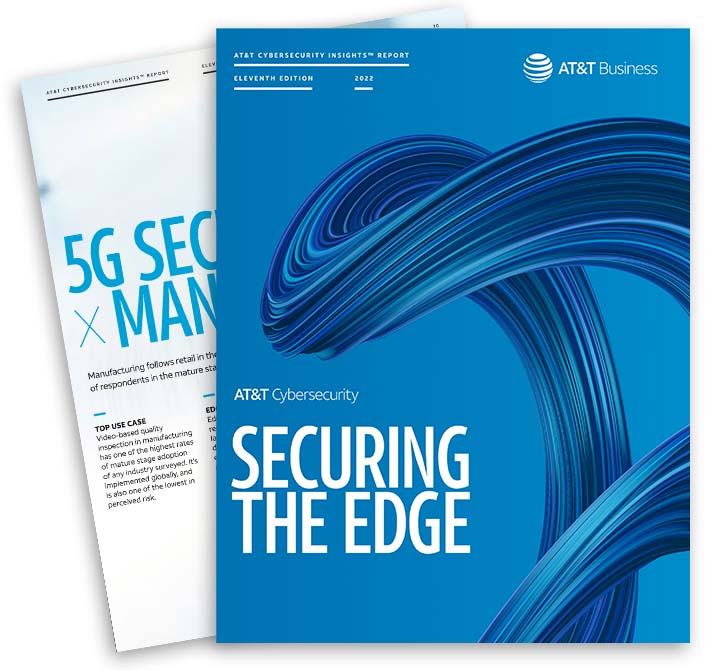 Learn what organizations globally are doing to proactively transition security as they innovate at the edge.
Research highlights
Safeguard your digital assets at the edge – make your move to the edge through the lens of security

believe a compromise at the edge is very likely and will be impactful


are concerned about ransomware attacks at the edge


are concerned about attacks against user/endpoint devices



are concerned about attacks through cloud workloads


are concerned about physical attacks against technical components such as IoT devices and abandoned assets
Globally, organizations are forging ahead with edge computing and prioritizing a transition for securing it
Securing the edge is a team effort
Rally stakeholders and challenge comfort zones



Edge is surprisingly far along in adoption, bring stakeholders along on a journey of opportunities and challenges.

Emphasize security by design



Throughout all stages of edge network discussions and implementations, consider legacy controls where they are effective and be open to next-generation approaches.

Evaluate the benefit cost of security controls


Keep in mind the need for visibility across the entire attack surface. Scrutinize traditional assumptions and look across industries for guidance and best practices.

Seek expertise from others


Edge security is emerging. Collaborate with your peers and engage security services providers with broad, complementary capabilities to help reduce complexity, lower cost, and enable rapid scalability.
Past reports
Want more? Find all our past reports here
Request info
To get sales help from a Business Solutions specialist, please complete this form.
Your feedback will help us to improve AT&T Business so you continue to have a great experience when visiting us!
This survey is conducted by an independent company ForeSee for AT&T.