Why AT&T Cybersecurity for SOC as a Service?
Help reduce the complexity and cost of threat detection and incident response
A well-developed and well-run security operations center (SOC) can help strengthen the security posture of any business. However, building and maintaining an effective SOC in-house can be costly and complex. SOC as a Service provides your organization with a cost-effective alternative, offering an external team of cybersecurity experts and analysts to detect advanced threats.
AT&T Managed Threat Detection and Response delivers on the value of SOC as a Service with its sophisticated managed detection and response (MDR) service, helping to detect and remediate advanced threats before they impact your business.

Resources
Learn more about AT&T threat monitoring and incident response services
Comprehensive 24 x 7 security monitoring
Defend against advanced threats before they impact your business
A traditional SOC requires visibility into every part of your organization's environment to quickly identify and address threats. But with systems and applications residing in a hybrid mix of on-premises and cloud, effective monitoring – let alone detection – of advanced threats can be difficult.
Our global SOC team of cybersecurity experts monitors data and assets wherever they reside within your organization. Whether your assets are stored in the cloud, on-premises, or both, comprehensive monitoring and review of threats means IT only needs to act when a real threat is identified.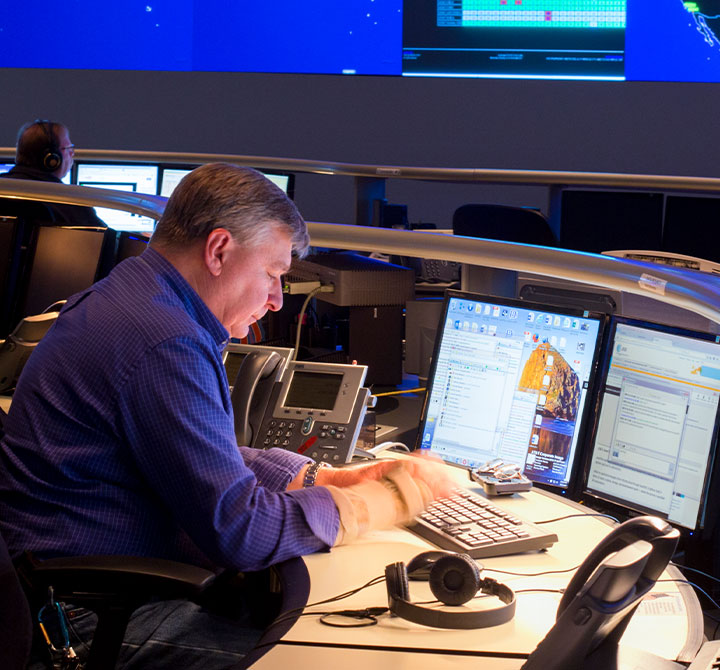 SOC as a Service from AT&T Cybersecurity includes the following benefits:
Layered security monitoring
Our comprehensive approach includes asset discovery, vulnerability assessment, network intrusion detection (NIDS), endpoint detection and response (EDR), and SIEM event correlation and log management in one platform.
Cloud native
Built in the cloud, our security monitoring includes cloud-based infrastructure and applications, as well as on-premises environments.
Centralized security
Our managed SOC offering provides comprehensive security, including 24 x 7 threat monitoring, triaging and investigation of incidents, and the use of security orchestration and automation to respond to threats and remediate incidents using over 300 pre-built integrations.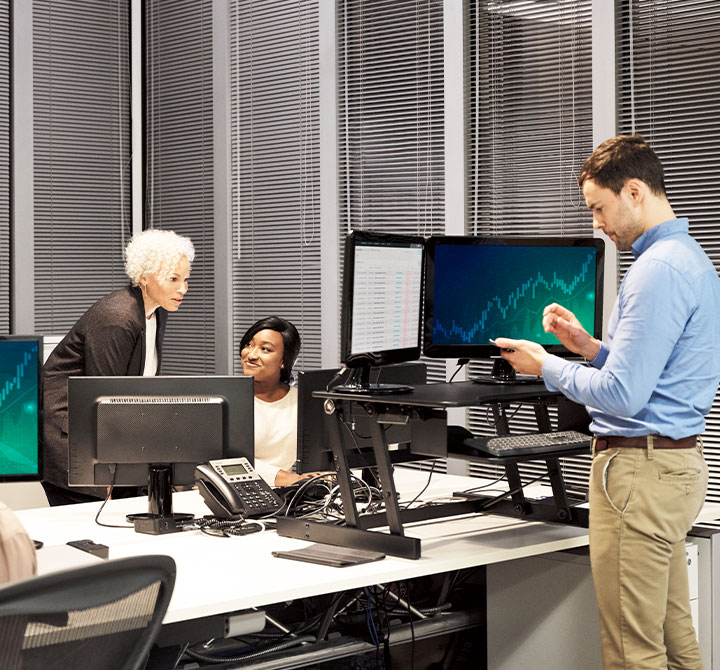 Compliance-minded security
From controls to reporting to monitoring to log retention and more, each aspect of the people, process, and technology in our SOC helps support compliance standards such as PCI DSS, ISO 27001, SOC 2 Type 2, HIPAA and GDPR.
Shared visibility
Our customers can access and use the very same portal as our SOC team, empowering your internal IT to work side-by-side on everything from investigations to remediation, if desired.
Always in communication
Our SOC analysts are accessible 24x7 via phone, email, and Slack, and keeps your IT informed via alert notifications. Regularly scheduled analyst calls help provide that SOC services align with and meet your security program objectives.
Stay ahead of the latest threats
Continuously updated threat intelligence from AT&T Alien Labs
The face of cyberthreats is constantly changing. With new vulnerabilities discovered daily, and countless malware variants and families ever evolving, it can be challenging for any IT team to single-handedly stay on top of and address the fluctuating state of threats. AT&T Cybersecurity brings together best-of-breed technology, people, and threat intelligence into one unified solution to provide better protection against advanced threats and to deliver responsive managed SOC services for your business.
Multiple intelligence sources

Threats are identified using our Open Threat Exchange (OTX) threat intelligence, providing unrivaled security visibility.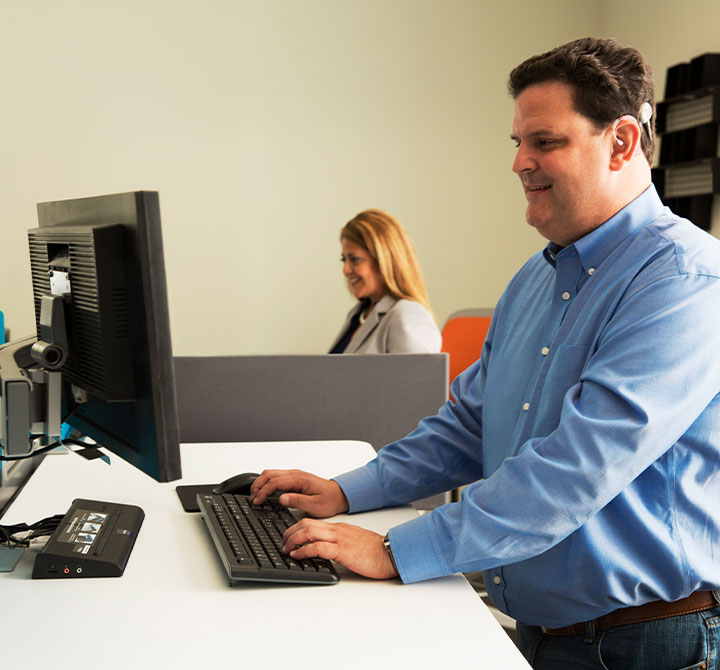 Early detection of emergent and evolving threats
Threat intelligence is delivered to the USM platform in the form of correlation rules and behavioral detections, often within the same day exploits and vulnerabilities are discovered.
Always up to date
Our threat analysis engine collects and processes threat observations, malware samples, and threat indicators daily.
Verified by threat experts
Global threats are validated by the AT&T Alien Labs security research team to spot the latest tools, techniques, and attack methods used in the wild, so you don't have to.
Respond to threats faster
Simplify and accelerate incident response with our AT&T SOC analyst team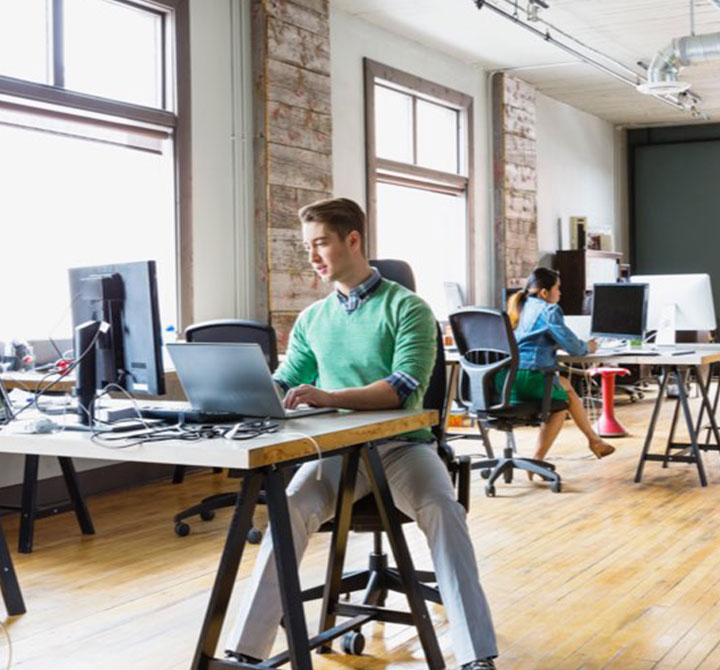 With more access to resources than ever before, cybercriminals are rapidly scaling their operations, making every organization a potential target for a cyberattack – regardless of size, industry, or location. Achieving effective threat detection with a managed SOC solution is paramount, but it's not enough on its own.
With AT&T Managed Threat Detection and Response, incident response is not a black box. We act as your copilot in response, providing visibility through the USM platform. While alerts are being validated and response plans are being drawn, your internal team can check for status updates within USM Anywhere and stay in the loop on what is being discovered, recommended, and achieved.
We work with your IT team to escalate and respond to security incidents according to your organization's incident response plan. Dedicated analysts review, validate, and investigate potential threats in near-real time, minimizing false positives while maximizing insight into threat activity. Through the use of both guided and automated responses, we help provide for a swift and effective response to security incidents.
SOC made cost-effective
A faster and more cost-effective approach to protect your business
Quickly achieve effective threat detection and response Having a SOC in place is costly and time-consuming, requiring multiple security analysts, an expensive and complex technology stack, new processes and procedures, and expertise that many organizations do not have. AT&T Managed Threat Detection and Response is designed to protect your business 24x7 at a starting price less than what it would take you to hire a single security analyst – all delivered in a fraction of the time.
Implementing SOC as a Service from AT&T Cybersecurity takes less time and resource investment that would be required to build and maintain an internal SOC. With the goal of being fully operational in 30 days, we strive to make effective threat detection and response a rapid, cost-effective, and simplified reality for your organization.
Use cases
SOC as a Service helps IT achieve critical goals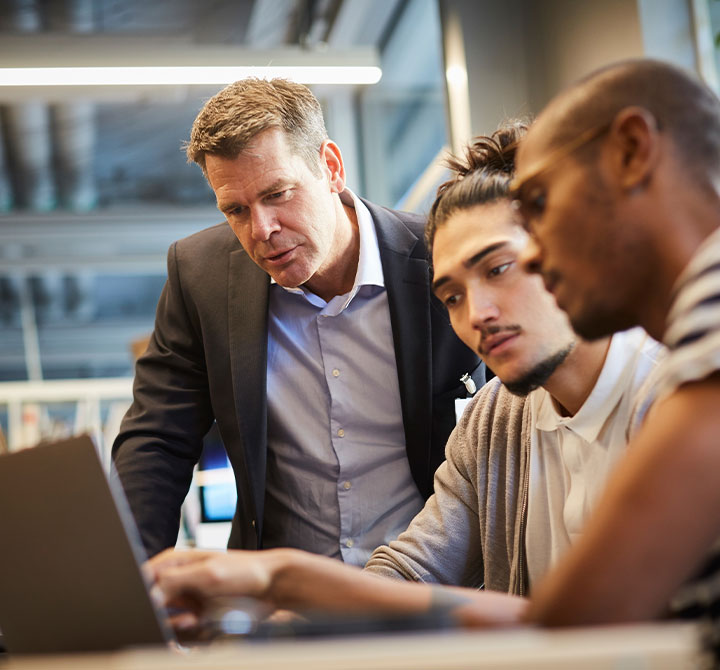 Improve threat detection and response
The constant evolution in advanced threats means your organization needs to quickly enhance its ability to detect and respond to all kinds of threat actions, including zero-day threats. SOC as a Service from AT&T Cybersecurity puts your entire organization under the watchful eye of seasoned cybersecurity analysts who rely on the most current threat intelligence to detect and respond to threats.
Reduce cost complexity and improve cost-efficiency
Every organization wants the benefit of a SOC, but often don't have the necessary budget. Our MDR service offers a cost-effective way to employ an enterprise SOC, providing for an appropriate return on your cybersecurity investment.
Augment limited internal expertise
Not every IT organization can employ a team of cybersecurity experts. Working with a SOC team of security experts that operates with your internal team allows for a unified effort, instantly elevating your organization's ability to identify and address threats.
What differentiates your SOC as a Service offering?
AT&T Cybersecurity uses its combination of industry-leading threat intelligence, security monitoring capabilities, and seasoned cybersecurity analysts to not only detect threats but to also define and execute appropriate threat responses that align with your organization's policies, internal resources, and response capabilities.
How long does it take you to get our SOC instance up and running?
Traditional SOC implementations can take many months to be operational, but our Managed SOC offering aims to have your instance up and running in 30 days. Our deployment team installs and configures your USM instance, performs threat modeling, and connects you to our robust database of threat intelligence. Our cybersecurity experts are soon actively monitoring your network for threats and working with your internal team to respond to detected advanced threats.
How current is your threat intelligence?
The basis for much of this offering, our threat intelligence, is continually updated by the AT&T Alien Labs security research team. Our team of security researchers scour the global threat landscape, collecting over 20 million threat observations daily and writing actionable threat intelligence to the USM platform that include correlation rules, vulnerability signatures, response guidance, and more. In addition, the AT&T Alien Labs team and the USM platform also utilize crowd-sourced threat data from AT&T Cybersecurity's Open Threat Exchange® (OTX™) community of security professionals across the globe.
Request info
To get sales help from a Business Solutions specialist, please complete this form.
Your feedback will help us to improve AT&T Business so you continue to have a great experience when visiting us!
This survey is conducted by an independent company ForeSee for AT&T.